NOW FEATURING OVER 100
POKÉMON PLUSHIES AND TOYS.
Attention: Due to high demand, my cash rates on Pokemon Wizards holos is now 70% and trade rate is 95%.
Rates are based on what I am likely to sell the card for. Rates are for Light Played or better cards.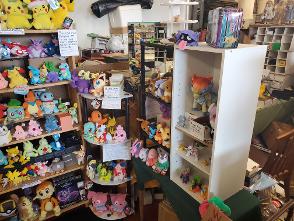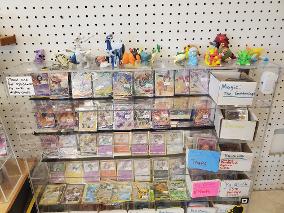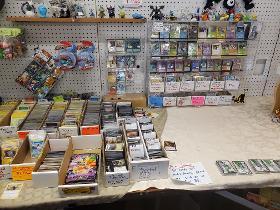 Location
Inside Marketplace Treasures
5490 Brandt Pike
Huber Heights, Ohio
Hours
Tuesday - Sunday
11AM - 6PM
If you wish to sell or trade, I am available on Fridays.
No appointment needed. However, I do recommend
messaging me
if you plan on bringing in a collection worth more than $1000.
Huber Heights,

Ohio

45424